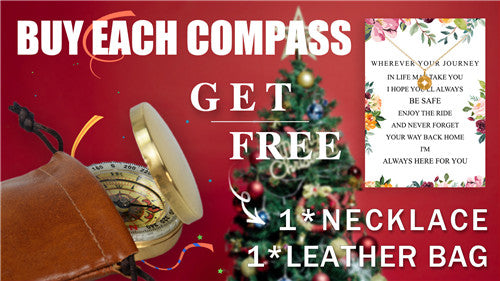 Did you know that giving something to your BONUS DAD without being asked will make a deep impression in his life! SURPRISE HIM TODAY and let the compass accompany him on a beautiful journey!🌎
💝INSCRIPTION READS:
'to my bonus dad 
you didn't give me the gift of life 
but you sure made my life better
the bond between us is an eternal one
It is not DNA FLESH or BLOOD 
but HEART makes us family
Thank you for stepping in and become the dad you didn't have to'
FEATURES
EXQUISITE COPPER COMPASS: Classic cover and floating compass dial with 360 degrees scale.
SENSITIVE & ACCURATE COMPASS, NEVER GET LOST AGAIN: Uses special encapsulation technology to improve the sensitivity and precision. This lovely compass will always lead you in the right direction.
SHAKEPROOF & WATERPROOF COMPASS: Fully sealed. Works well in all weather conditions.
COMPACT & CONVENIENT: Pocket Compass is Easy to use and carry.
SPECIFICATION
Size: 48mmx13mm

Material: 

Pure copper

Feature: Compass has a luminous function after light irradiation